Do You Want to Get the FAA Part 107 Commercial Drone Pilot License?
This is a step-by-step guide for everything you need to do.
My Part 107 Drone License Guide also includes my test study notes and direct clickable links to everything you will need. Save yourself hours of searching. It's all here.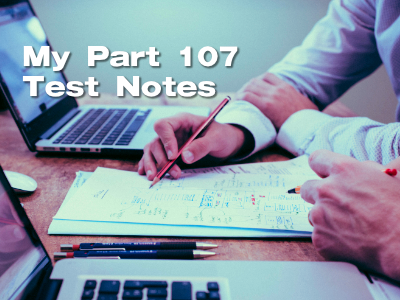 "The Path" is the ultimate step-by-step guide for how to navigate your way to passing the Part 107 UAS Pilot Exam. I have links to FREE training, all the FAA websites and registration forms, the testing sites and take care of all the picky little details you must decipher before you ever even start!
Apologies in advance… there is a lot reading to get your FAA Drone License.

Getting your Part 107 UAS Drone License is actually pretty easy. (Except for all the reading) Navigating the confusing labyrinth of websites and lingo is a royal pain! It's this crazy patchwork of acronyms, terms and websites which will make you want to give up before you even start!
Where do I start? Do I go to the FAA website? Ok, which FAA Website? Do I pay for training? Is there free training? What are all these terms? How to I register at all these places? I see a test online… is that the one I need to take?
Don't drive yourself nuts. Don't waste time trying to figure it all out by yourself.
"The Path" shows you everything you need to do and gives you clickable links to do get that Part 107 Drone License!
I just went through all of this and it's a confusing mess (and I'm already a Private Pilot!) For a newcomer I can't image trying to figure all this stuff out flying solo!
The good news is… there is absolutely no need for you to re-invent the wheel and go through the pain I had to go through. You don't need to find all the links, websites, tutorials, test preps and more, while sorting through a bunch of unfamiliar jargon. It's all right here, step-by-step.
I blazed the trail. Follow my lead.
Reduce the time it takes to get up and running. I've done the leg work, you just need to follow "The Path." I don't just tell you where to find practice tests; I reduce everything to a mouse click!
How and where do you schedule your test? Click! Where can you get an official authorized FAA study guide? Click! Is there anything new, not covered in the current study guide? Yep… click!
Basically, I have set this up so you don't need to figure out all the details and visit every corner of the internet just to find one important document from some obscure website. Everything is just a click away. If you want to get started right now, feel free to scroll to the bottom of this page… but let me explain something important about learning new things. There is a secret. Skip to the bottom or read on just a bit more.
The Part 107 Drone License Test is not a difficult test.
The FAA Part 107 Exam is not a hard exam to pass…. IF YOU STUDY!
But, even before studying for the exam, there is an entire universe of new grammar to learn. Holy cow! Part 107, ATC, FAR, UAS, sUAS… what does all that mean? Indulge me for a moment and let me explain something about learning which I'll bet you have never heard or seen before. See if this resonates with you.
The Classical Model of Education
Early in our nation's history, we taught kids using the "Classical Model" of education. That model of learning always begins with the "grammar" of a subject… hence, we had "grammar schools." The effectiveness of this model is plain to see when you look at how people of the 17th and 18th centuries communicated and what beautiful penmanship and prose they used in their letters. This is especially easy to see in the letters of common 18 year old soldiers as they wrote to their loved ones back home. Something happened in their education that is not happening in our education system today. Today, we are taught subjects but we are not being taught how to learn. I am about to change that for you and show you a brilliant old way to learn any subject. We apply this method here at The Done Guild. It's called, "The Classical Model."
How does the Classical Model Work?
Anytime we want to learn a new subject, we always begin with the grammar. As with any new and complex subject, we will have absolutely no idea what most of the jargon means at first, and this is where people typically begin to choke. We are inundated with jargon and get depressed. It's too much! Here's the secret. Don't worry about it. You will not understand this crazy grammar at first but it will come slowly, then faster, then begin to make real sense.
So, the very first thing we do — become familiar with the jargon… the grammar… the words used in the subject. Just get familiar with the words themselves. Some of them you might already know and understand, others will be vague and still others you may have heard before but hold a misunderstanding in the context of the subject.
When we study the words… the grammar… we do not necessarily attach meanings or definitions to the words right away… we just become familiar with the fact that the term exists. We read the words. We say them aloud. It's that simple. When the term comes up in our studies, that's when magic begins.
When the time comes to understand a word's meaning, it will be within a context which makes that word make sense… if that makes sense! Sure we'll see definitions for some of our grammar but we do not need to remember these at first. This takes a huge pressure off of trying to remember confounding jargon without a context. Understanding comes with context and with surprising ease. Trust me. It all comes together pretty quickly. As we see the terms used in context we gain greater understanding.
How long will this take?
How long will this take? My first student blew through steps 1 through 6 and got his FAA TRUST Certificate in about an hour and 15 minutes! Since my method is a self-study method, it depends largely on your motivation. If you are serious, I think you will need about two weeks during the evenings to get through the materials and register at all the websites. If you are on a tight schedule and have the time to dedicate to this investment, I suspect it might take a three or four good solid study days.
Here is "The Path" which you will follow. Sign-up for a Premium Account then just click through the steps to get flying!
The Path
Download my Grammar Card and Get Familiar with the Grammar
Download, Print, Bind and Study the FAA Study Guide

[FREE]

Download, Print, Bind and Study the FAA Supplemental Materials
Watch a FREE YouTube Training Course or a Paid Training Course

[FREE]

Create an account at the IACRA FAA Website
Take the TRUST Exam – Just for Practice

[FREE]

Download, Print and Review my FAA Study Notes.
Get the FAA Sample Questions
Set-Up a PSI Account
Take the FAA Practice Test at PSI
Register for the FAA Test
Take the test
Pass the test
Register Your Drone
Set-Up and ALOFT Account
Learn how to create a LAANC
Set-Up a DJI Account (If Necessary)
Learn How to Unlock a DJI Zone
Get Some Lighting

[FREE]

Stay Current
Join Some Facebook Groups

[FREE]

Download My Logbook Forms
How to Start
The first step will be to get registered as a member. Sign up for a FREE account if you are not sure. Sample the free steps to see if it is something you can use. The rest of the plan and links are offered to premium members. The Grammar Cheat Sheet and my Test Notes are worth the price of admission by themselves!
How much will it cost?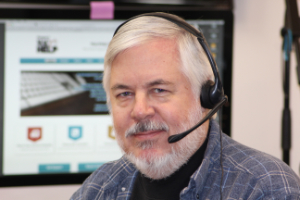 Access to everything is a one-time fee of $39.00. There are no recurring fees. I put this behind a minimum pay-wall because a lot of work has gone into creating The Path materials and getting it online… there are hosting bills to pay! I hope you enjoy it and discover how much time and aggravation it will save you. Click the button below to go to the sign-up form. If you have questions or special needs I am always just a phone call away. See you on the next page.