Products for Drone Pilots
Firehouse Strobes
I love these strobes! They are super bright and offer a crazy array of blinking patterns of Red, Green, Blue and White. You can also set the strobe to be solid on in any color. I use these even in the daytime which really helps keep the drone visible at all times. It's hard to miss this bright light in the sky!
Aviation Radio
Having an FAA Radio tuned in to the ATIS or AWOS information of your local airport not only gets you up to the hour weather and winds, it also adds a massive amount of credibility and authority to your operation. I love having the information playing while I am flying. It seems more "Official" and helps the overly curious feel a bit more secure if they want to question your legal status.
Great Beginner Drone Package
I started with the DJI Mini 3 and the "Fly More Combo." I am so happy I did! There is nothing worse than just getting everyting set up and a couple of test flights then running out of battery. With this combo, you get three batteries so you are good for almost 90 minutes of flight time. DJI has amazing products and an awesome warranty program.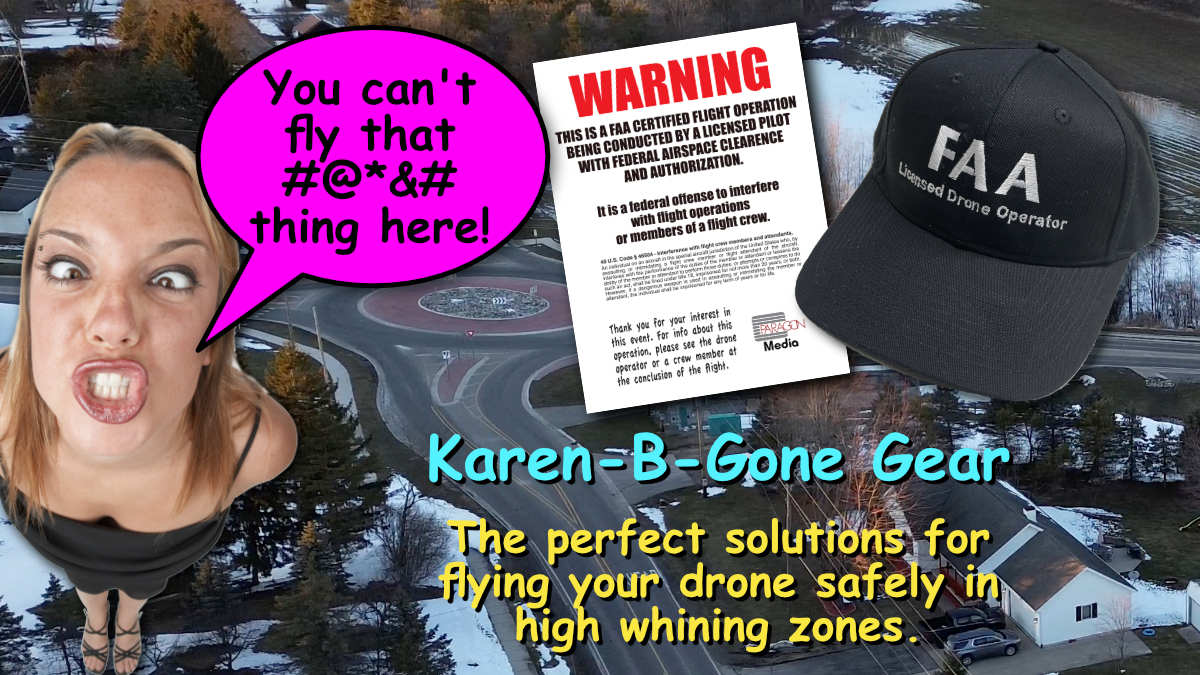 Stop the whining before it begins!
I am currently offering two products to help you stop the complaints before they start. The first item is a custom laminated sign that explains in no uncertain terms that you are operating your drone with full authorization from the FAA. (LAANC Authorizations). This sign has magnets attached to the back so it can me mounted in an easily visible location on your vehicle. I can customize this with your logo.
The second item is a very official looking baseball cap that states you are a FAA Licensed Drone Operator. Add some clout to your crown!
Pre-ordering now. Just email me.